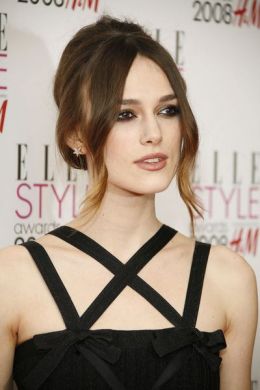 Finishing this week's 'Ladies First film week', is another young but very talented and well known actress; Keira Knightley. Starring in "Star Wars: Episode 1 - The Phantom Menace", "Bend It Like Beckham", "Pride and Prejudice", recently in "Anna Karenina" but is probably best known for her role in "Pirates of the Caribbean".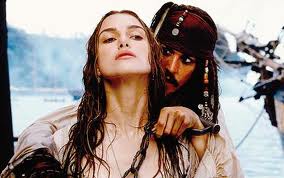 "Doll houses were a big thing in my childhood. I was always making up stories, playing with them for hours. I guess that's why I'm an actress: I never stopped wanting to play."
– Keira Knightley
 
Born in London, England on March 26, 1985, Keira grew up in a show-business family; her father is an actor and her mother is a playwright. She first asked for her own agent at the age of three and actually got one when she was six years old!

Keira got her first professional acting job at the age of 7, and then went on to make a string of appearances on British television, too. In her mid-teens, she landed her first major role in "Star Wars: Episode 1 - The Phantom Menace". That same year, brought her a supporting role in the TV mini-series "Oliver Twist".

In 2002, she had another career breakthrough with "Bend It Like Beckham" ~ she played a tomboy soccer player called Juliette "Jules" Paxton ~ it was a surprise hit! That same year, she played the female lead in the TV film "Doctor Zhivago", taking her repertoire to an even higher level.

As we all know, since the blockbuster "Pirates of the Caribbean: Curse Of The Black Pearl" in 2003 with Johnny Depp and Orlando Bloom, and the sequels in 2006 and 2007, she is definitely a "wanted actress"!

In addition to acting, she has also worked as a model ~ not surprising with those elegant and feminine looks, even appearing in ads for Chanel.

This down-to-earth and very capable actress is another great example of special talent - not just from the UK but that each country has.

Look forward to next week's "Famous British Actors" . . .



にほんブログ村  ランキングに参加中!Thank you for your click!