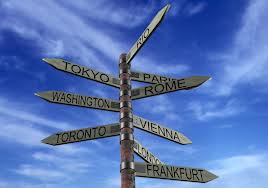 Ever since I went away for a few days last week, I have noticed that a whole bunch of people (たくさんの人) are also traveling, too. This made me think that I should re-write about words and phrases used for traveling or easier still, here are the links of my previous 'Travel theme week' blog that you can have a re-read of, as they will help you when you go away...

Travel Monday

Travel Tuesday

Travel Wednesday

Travel Thursday

Travel Friday

Travel Saturday

Travel Sunday

Have fun practicing all the different phrases and use them, as they were really well. Enjoy your trip ~

Tune-in tomorrow for next week's theme ...



にほんブログ村  ランキングに参加中!Thank you for your click!

Related Entries