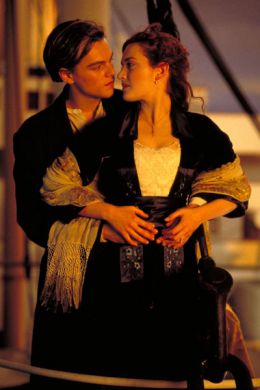 Great Britain is well known for many things and one of those things that she excels at is acting.

Continuing yesterday's "Ladies First" manner, this week is all about you women ~

Over the decades we have produced some of the world's most famous and well loved actresses; many of whom have taken the lead in blockbusters, independent films and even horror movies - so let's look at the most famous and some of their roles that made us all fall in love with them...

Kate Winslet
Kate Winslet is an English actress/singer and is highly commended for her acting talent. Born in 1975 in Reading, Berkshire, England, her family (parents and grand parents) were all actors and actresses. She began acting early and appearing on television in 1991, with her film debut in 1994 in the movie "Heavenly Creatures".

In interviews, she was asked what she liked about any of her characters, and the word "ballsy" is bound to pop up at least once. This great actress has made a point of eschewing (avoiding) straightforward pretty-girl parts in favour of more devilish damsels; as a result, she has built an eclectic (broad) resume; that runs from Shakespearean tragedy to modern-day mysticism and erotica.



The role that transformed Kate from art house attraction to international star was Rose DeWitt Bukater, the passionate, rosy-cheeked aristocrat in James Cameron's "Titanic". Young girls the world over both idolised and identified with her, swooning over every girl's heartthrob, the young Leonardo DiCaprio, while always maintaining her refreshingly healthy, and lady-like physique. That performance also garnered (acquire/get) a Best Actress nomination, making her the youngest actress to ever receive two Academy Award nominations.

As one can imagine, after the swell of attention surrounding the great film "Titanic" (1997), Kate retreated into independent projects. Rumour has it that she even turned down the lead roles in both "Shakespeare in Love" (1998) and "Anna and the King" (1999). She holds the distinction of being the youngest actor ever honoured with four Academy Award nominations (receiving her fourth at age 29).


Come see who is on-screen tomorrow ...



にほんブログ村  ランキングに参加中!Thank you for your click!

Related Entries

The Most Famous British Actresses #1