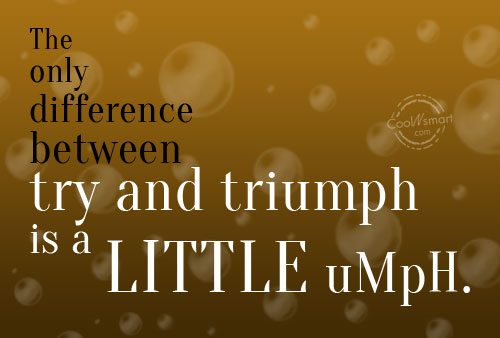 * The only difference between 'try' and 'triumph' is a little "umph".

* It takes a lot of courage to forgive someone…but it takes an even more courage to ask for forgiveness!

* A winner is a loser who never gave up.

* Care about what other people think and you will always be their prisoner.

* The Soul Has No Rainbow If The Eyes Have No Tears!


I hope you enjoyed this week's theme of great phrases, have a fantastic day and I'll see you next week ~




にほんブログ村  ランキングに参加中!Thank you for your click!

Related Entries

Wise Quotes and Wisdom Sayings ~ SUNDAY