I don't think you need to guess where I went last week, but if you haven't been there yet ~ it is a trip worth taking ...

If you have never been up the 350 m lift (or 'elevator' if you prefer 'American' ;-) and don't know where the 'Skytree' is in Tokyo => just look UP in the sky and you will undoubtedly be able to see it!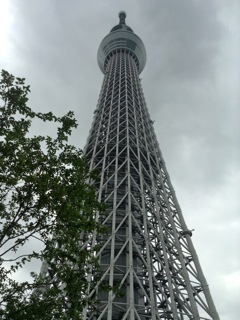 I went with friends, and even though it was the 'middle of the week', there was a pretty good crowd (a lot of people). It was a little bit cloudy that day but the view all around Tokyo/Kanto was very spectacular.

Going before sunset is my suggestion; as you get the daylight view, evening view and light-up view of Skytree all-in-one go!!!

Let me know how your experience is/was ...




にほんブログ村  ランキングに参加中!Thank you for your click!

Related Entries

TOKYO SKYTREE ~ High in the Sky ~