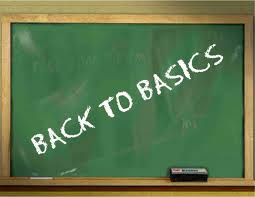 'Tis late in the day - has been a rather busy one for me (how about with you?) - but I wanted to reiterate the simplicity, importance and value of "GOING BACK TO THE BASICS"! It came up three times today in different situations at work, with friends and teaching, too. Have a look through my Blog BACK TO BASICS THAT REALLY HELP ... #1~7

as they really, really help!

www.robinlemare.blog.fc2.com/blog-entry-357.html




にほんブログ村  ランキングに参加中!Thank you for your click!

Related Entries

4th January 2014 ~ BACK TO 'BASICS' THAT REALLY HELP ~